Veterinarians
Learn how we serve vet clinics nationwide.
---
---
Get highly specialized care for your patients. We offer teleconsulting services for veterinary practices throughout the country. Pet Cancer Care Consulting provides oncology consultations directly to both the family veterinarian and pet owners via video conferencing at the vet's clinic. Follow-up oncology services are done through the family veterinarian by video and typed messaging through the online portal. This allows you to offer consultation services with boarded specialists in oncology and follow-up from your own clinics. Access to specialty care from the family vet office will increase client loyalty and satisfaction as well as increase the number of services provided. Even if your clinic does not want to pursue oncological care (i.e. chemotherapy), consultations and guidance with Pet Cancer Care Consulting oncologists will still educate pet owners, helping them feel more in control of the situation, and guide them through the next best steps. Partnering with us will also help you foster a deeper understanding of oncologic cases. Your patient's health and quality of life is our primary concern.
---
Step 1
Vet Creates a Portal Account
Veterinary clinics create an account with Pet Cancer Care Consulting online through the portal. This can be done in advance before any consultations are needed.
Step 2
Schedule a Consultation & Upload Medical Records
Once an account is established, veterinarians can login and easily schedule a consultation that fits their and the pet owners' schedules. Records including exam notes, test results, and images are then uploaded into the portal to be shared with the oncologist.
Step 3
Appointment Confirmation with video link and invoice
Once an appointment is scheduled, an email will be sent with the video link and confirmation. An invoice will then be emailed to the clinic. It is recommended to have the pet owner pay for the consultation in advance to help ensure their commitment to coming to the appointment.
Step 4
Video Consultation
On the day of consultation, the oncologist will join the veterinarian and pet owner over video, and the pet owner will electronically sign the  Informed Consent document. The oncologist will then do a 5-10 minute briefing with the family vet and pet owner to review the pet's history and the vet will do a video exam of the pet for the oncologist to double check any concerning areas.  Then the family vet may step out or stay for the full consultation. Our board certified oncologist will then provide in depth information about the cancer, recommendations for testing, therapy options, and prognosis with survival statistics when available.  The consultation can be recorded and made available if the pet owner choses to have it.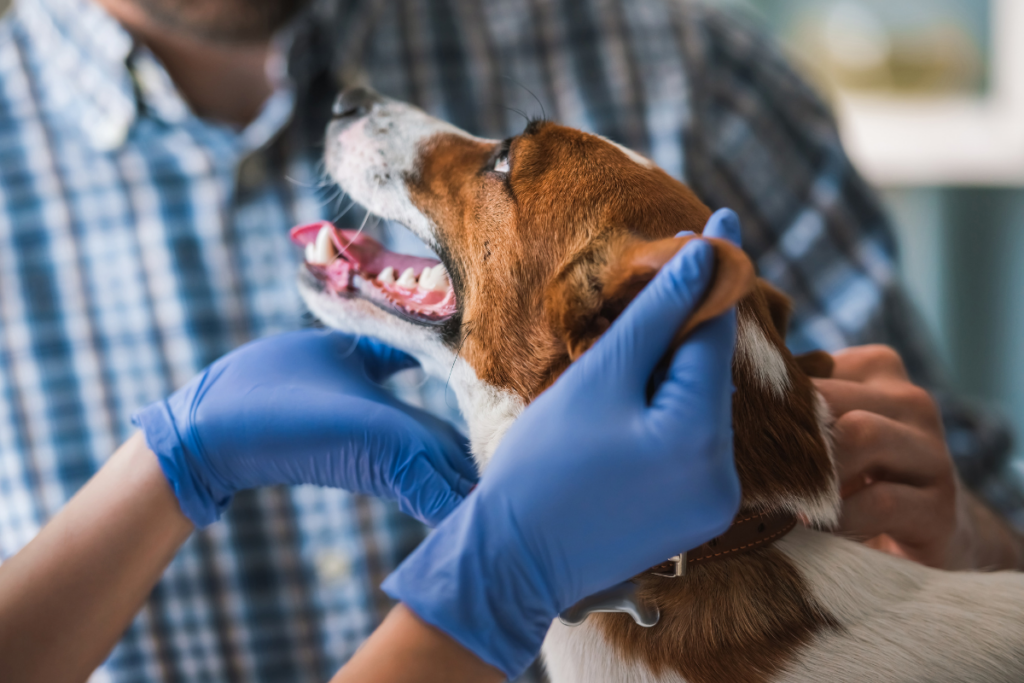 Step 5
Summary, Handouts, and Additional Services
After the consult a typed summary of the initial consultation and handouts will be provided in the portal within 24 hours. Comprehensive treatment plans and ongoing support are available for purchase.